On this page I'll describe my star's life and career: the successes and failures, the joys and sorrows.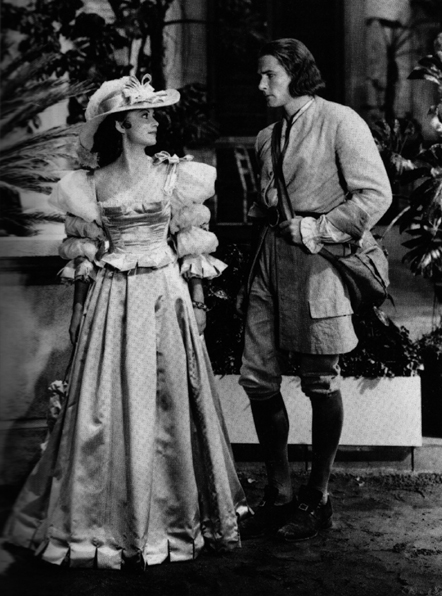 Olivia de Havilland was born in Tokyo, Japan, July 1, 1916 to British parents. Olivia's mother was Lillian de Havilland Fontaine. Olivia de Havilland's sister was actress, Joan Fontaine (b.Oct. 22, 1917). Olivia's cousin was Sir Geoffrey De Havilland, a famous airplane pilot. Olivia's famous role to date is playing Melanie Hamilton Wilkes in "Gone with the Wind" (1939) in which she was nominated for Best Supporting Actress. She lost to her co-star Hattie McDaniel. Olivia thought it was a better loss. Olivia was also in "Hush...Hush Sweet Charlotte" (1965) as Mariam, cousin to Bette Davis' Charlotte. Olivia and Bette Davis (1908-1989) were good friends. She was also good friends with "Gone with the Wind" costar Vivien Leigh (1913-1967), who played Scarlett O' Hara in the movie. "Hush... Hush Sweet Charlotte" was filmed in my home state of Louisiana not to far from where I live. It was filmed at Houmas House. Olivia played one-good one-evil twins in "The Dark Mirror".

Olivia de Havilland's first movie role was "A Midsummer Night's Dream" (1935) with a very young Mickey Rooney. She played Hermia. She also played the role on stage. She made in about 13 films with Errol Flynn. She was good friends with him. He really liked working with her.
Olivia and Joan was nominated for an Oscar at the same time in 1941 (Joan for "Suspicion" and Olivia for "Hold Back the Dawn") and when the envelope was opened to reveal the winner, Joan beat out her big sister for the award. Olivia went on to win two Oscars for Best Actress for her performance in "To Each His Own" (1946) and "The Heiress" (1949). Olivia and Joan are famous as the feuding sisters. The feud is still on today. Which means that are still fighting and still not talking to each other after all these years.
Olivia de Havilland was the first actress to sue a major studio that won because she want to play more adult roles and would not give it to her instead they gave her a lame script. She win her case against Warner Bros. It gave the studios a law not to treat their stars like a piece of meat. This law is called "The de Havilland Law" named for Olivia de Havilland. All the actresses including Bette Davis congratulated her on that win of the studios.


Today, Olivia de Havilland is in retirement at the age of 86 years old in Paris, France. She is very healthy who lives with her daughter. She speaks English and I think she might speak French also. She came to the United States a couple of times to promote "Gone with the Wind's" 60th year. She also want to New York a couple of years ago to promote a ship. Her latest thing was to do a groundbreaking last year for a college in her cousin, Geoffrey De Havilland's name. She is writing her autobiography as we speak. She is not taking letters from fans while she is writing. Her book will come out by the end of the year or the beginning of next year. It can be said that it is weird that both sisters are alive in 2002 and I hope they will stay that way for a long time. Now you know why Olivia de Havilland is the best actress there is in the world because no actress can do no better than her. Also, Joan Fontaine lives in California right now away from her sister. Joan is a healthy former actress at the age of 84 years old.

Olivia de Havilland At a Glance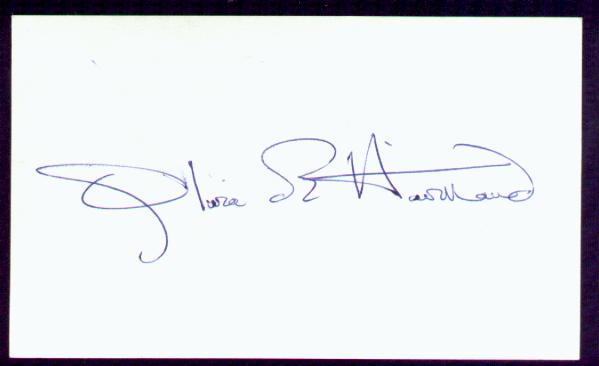 Date of Birth: July 1,1916
Family History: Sister of Joan Fontaine (b.1917)
First Professional Role: Midsummer's Night Dream (1935)
Astrological Sign: Cancer